A Little bit of a Woven Ribbon Heart
If home is where the heart is, the kitchen is the heart of the home, and hand crafted is heart crafted, it just makes sense that this years Hand Crafted Holiday series be a Hand Crafted Kitchen.
The countdown to the holidays has begun! Thanksgiving is in just three short weeks and Christmas follows (as usual lol) just four weeks behind.
This year I'm starting the series off with Hand Crafted Vanilla Extract. It may seem a bit early but vanilla extract takes several weeks to make and I wanted to give you ample time should you choose to make it yourself.
If like me you love the smell and taste of real vanilla extract, you can imagine just how deliciously good a made with love batch tastes. We have a family member who makes it every year and mmmmm it's good!
In the spirit of the holiday season I thought I'd share that home made goodness with you.
I've found recipes and kits, bottling supplies, labels and ways to decorate your bottles so that they're as unique as you are! And I've also found a wonderful new shop on Etsy that sells A Beautifully packaged extract that has been aged for an entire year.
I just got this e-mail from King Arthur Flour with a kit so you don't have to hunt down vanilla beans:
If you prefer to use the recipes above and source the beans yourself, I've found some fun bottles for your finished product:
Apothecary Jars
Available HERE
Brown Glass Jars
on Etsy
DIY Labels found on
Budget Decorator
DIY Labels found on
Budget Decorator
I poked around on Pinterest some more and found some great tutorials on decorating those bottles:
Step by Step Photo Tutorial
found on this BLOG
If after all of this, you'd prefer to purchase your Artisan Vanilla rather than make it I found a cute little shop on Etsy with some wonderfully packaged Vanilla.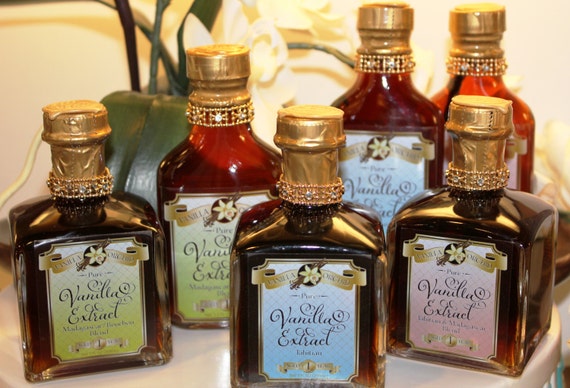 Artisan Vanilla Found on Etsy
HERE
LOVE this vintage Vanilla signage found on Etsy
HERE
While I don't have any extract in my shop I do have some Smokey Quartz
= Jewelry with gorgeous rich and smooth vanilla extract coloring =
Found in my Etsy
HERE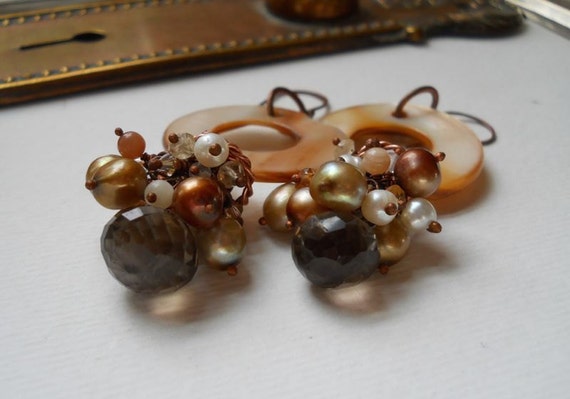 Found in my Etsy
HERE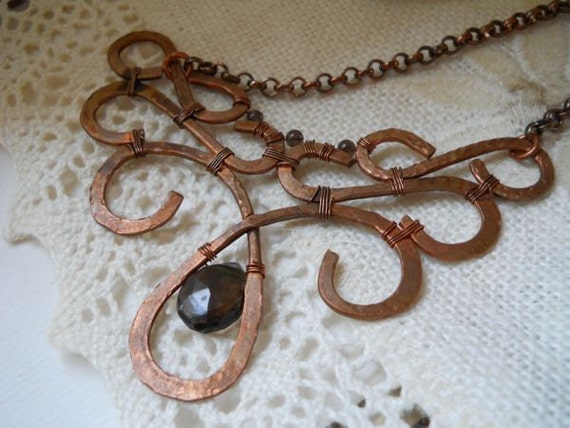 Found in my Etsy
HERE
The holidays are about sharing and caring, and I'd like very much to get the word out that hand made is heart made as is the holiday season.
SO, If you like this post, and I hope you do! Please feel free to share it! Blog about it, Tweet it, Pin it, Instagram it and give it a shout out on FaceBook. Don't forget to come back each week for another post in this years series: The Hand Crafted Kitchen
Thanks for stoppin by!
We'll See ya Next Week!